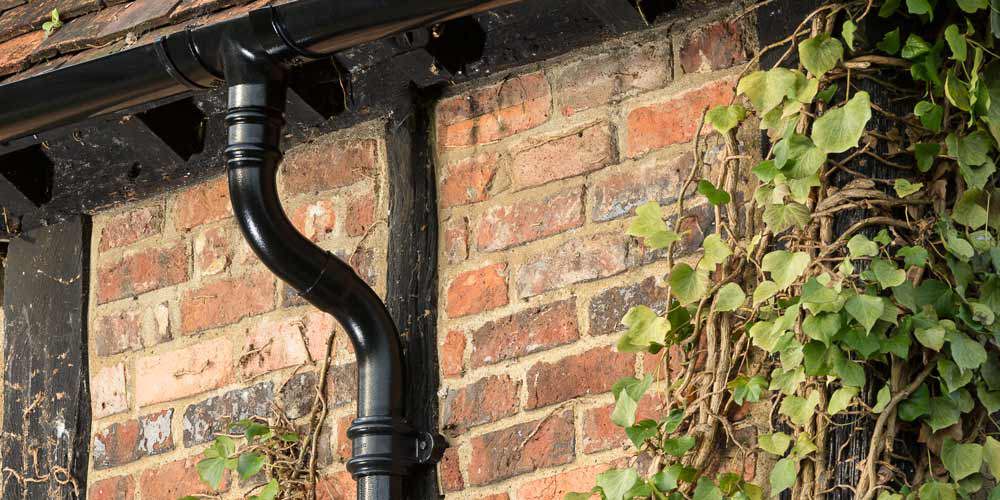 Tudor circular aluminium downpipe systems
The ultimate low maintenance replacement downpipe system for cast iron downpipes on listed, heritage or period style new build properties.
• 63mm, 76mm & 102mm circular sizes
• Life expectancy of 50 years or more
• 65% lighter than cast iron, making it easier and safer to handle on site
• Marine grade aluminium throughout. Highly corrosion resistant, it will never rust or need repainting
• 19 standard colours and hundreds more available on request
• Available at a lower price in the popular Heritage Black finish, which accurately replicates the appearance of cast iron
• Compatible with Evolve, Traditional and Aligator gutter ranges
Related Information
Download CAD & BIM Files
To download CAD and BIM files please visit the website on a desktop computer.