Marley Alutec's Evoke Type B fascia system and Evolve Ogee gutter system were specified for a roof, eaves and guttering refurbishment at Urmston Grammar School in Manchester. Selected for its 50-year life expectancy and low maintenance, the Marley Alutec aluminium systems have provided a 'fit and forget' solution.
Urmston Grammar, a selective and independent academy for more than 1000 pupils aged 11 to 18, was founded in the 1920s and its facilities have grown on the present site ever since.  
The roof of Urmston Grammar's original main building needed a complete refurbishment due to nail fatigue and the loss of a number of roof slates to the wind. It was decided that during this work, the building's fascia, soffits and guttering would also be replaced to improve the overall look of the building. The previous rainwater system was a combination of dated cast iron and PVC systems, so a unified system and aesthetic was chosen to replace it.
Marley Alutec's Evoke Type B fascia and soffit system was selected in RAL 9010 white colour. The Evolve Ogee gutter system was also installed with 76mm Flushfit downpipes in Heritage Black, a finish which accurately replicates the appearance of cast iron. Both systems are made entirely from marine grade aluminium and are therefore highly corrosion resistant; crucially for a busy school environment, they will never rust or need to be repainted.
It was building consultants from AHR who specified the Marley Alutec systems for the job. Jamie Wildgoose, Associate Director of AHR wanted a 'fit and forget' solution with a long-term life expectancy and no maintenance requirements. Jamie commented: 'I had specified Marley Alutec before, so I knew its quality, durability and life span. The aluminium systems provided a high-quality, cost-effective replacement for the old cast iron guttering and aesthetically the building now looks a lot more appealing.' 
After the initial specification from AHR, Marley Alutec's Area Sales Manager, Michael Pritchett, visited the site with representatives of Allied Roofing (North West) Ltd., the roofing contractors on the project, to help clarify exactly what was required and the timescale of the project.
Mark Threlfall, Director of Allied Roofing commented: 'This was our first large scale contract where we supplied and fitted aluminium rainwater goods, fascia and soffits.
We found the Evoke fascia and soffits good to work with and aesthetically pleasing on the eye when complete. We were also very happy with the finished rainwater system. Although it was our first use of these aluminium systems, our operatives soon got to grips with the installation and it went as planned.'
Mark Whitehurst, Site Manager at Urmston Grammar School was similarly pleased with the completed work, commenting: 'The refurbishment has made a significant improvement to the look of the exterior of the school and the systems are working well. The lifespan of the aluminium and the lack of maintenance needed to keep it in working order and looking smart is also ideal.'
Click here for further information about our Evoke Fascia Type B range.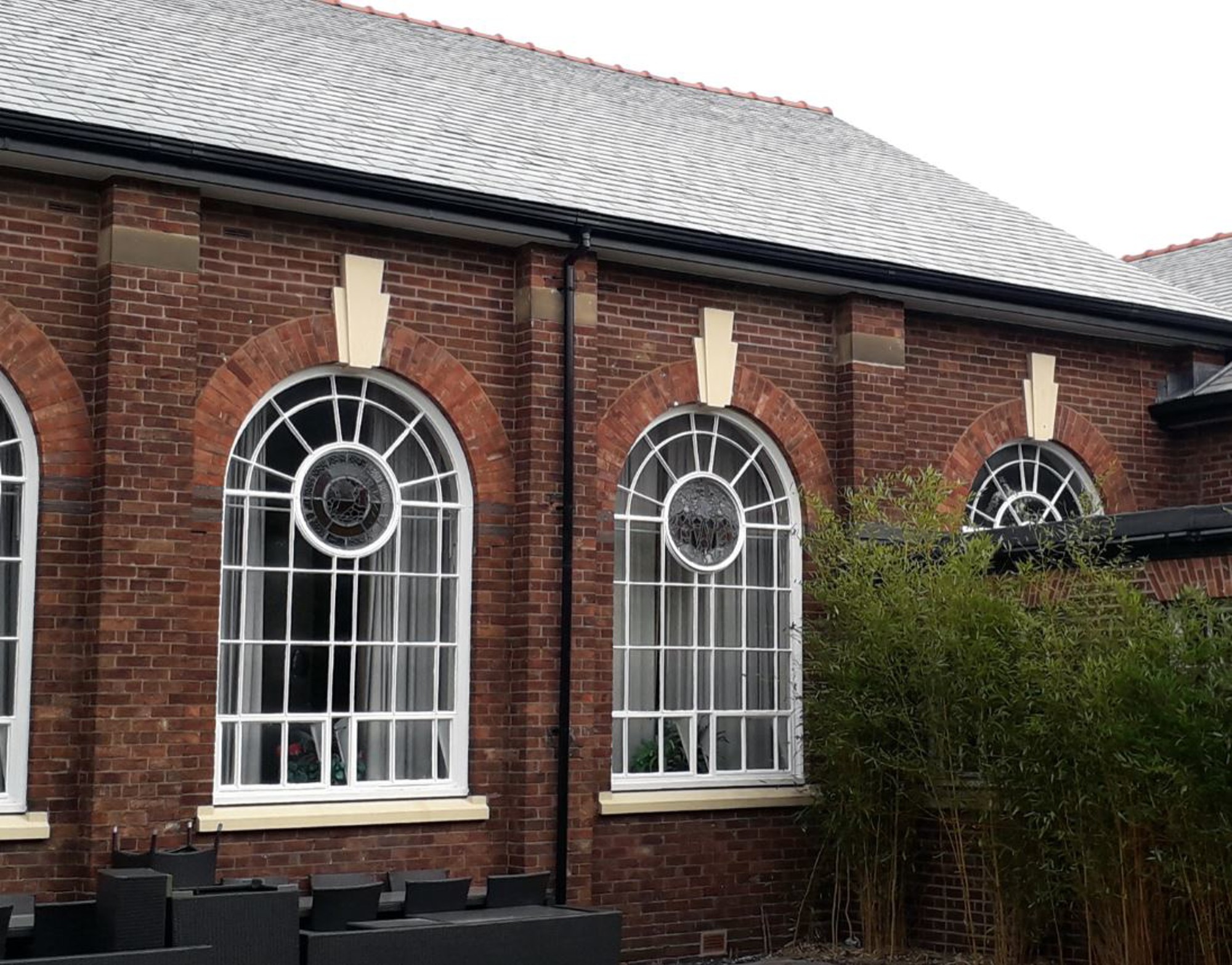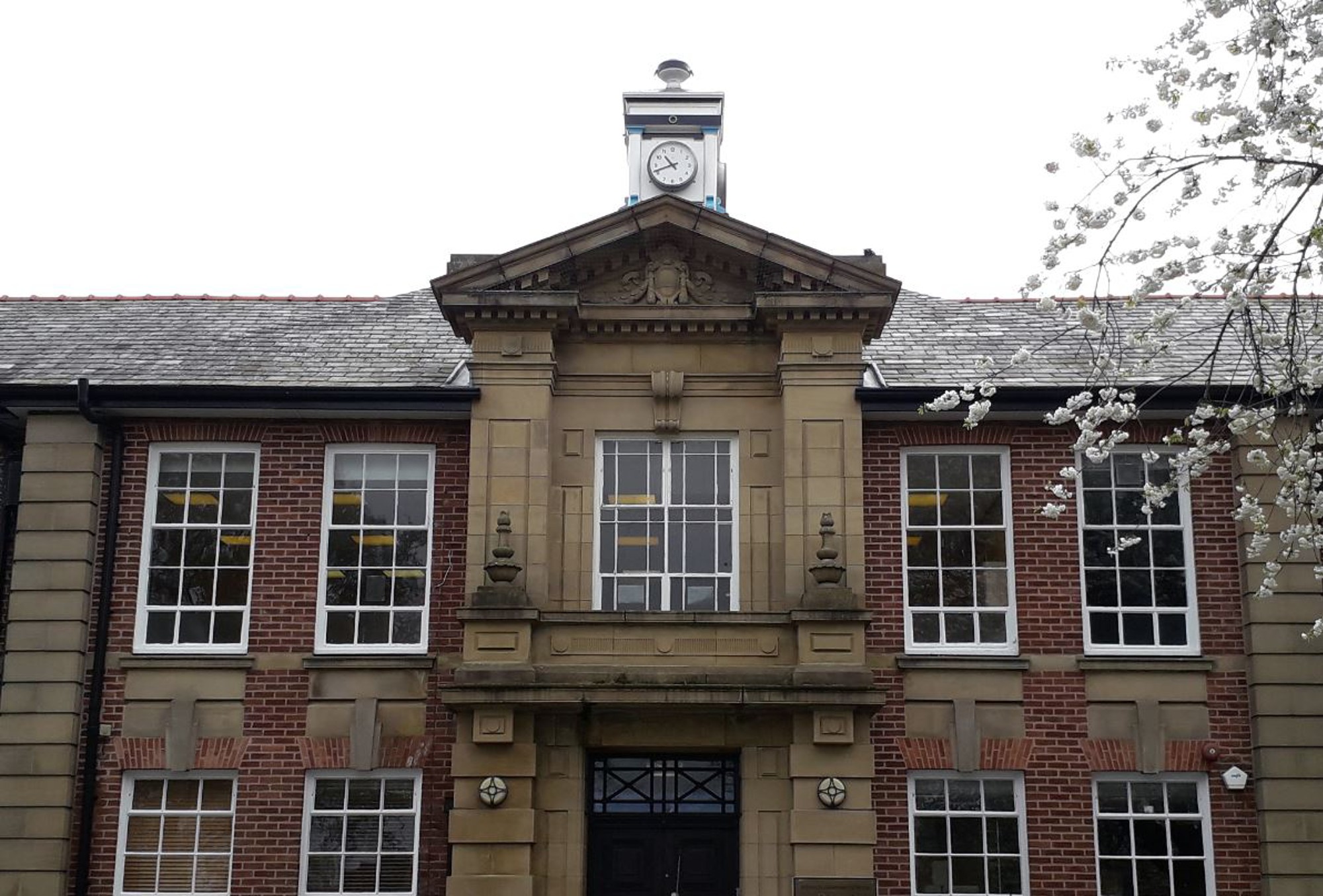 AT A GLANCE:
Products:
Evoke Type B Fascia and Soffit
Evolve Ogee
Colour:
White RAL 9010
Heritage Black CAST 98
Project Type:
Education
Contractor:
Allied Roofing (North West) Ltd.
Specifier:
AHR Building Consultancy Ltd.
We offer technical advice and support from initial design to installation, to discuss your project call 01234 321996 or email projects@marleyalutec.co.uk