Marley Alutec has delivered a marine-grade aluminium guttering and fascia solution for an impressive new build property in rural Scotland. In keeping with the property's contemporary exterior design, Alutec supplied its sleek Aligator Boxer gutters, Flushfit downpipes and Evoke fascia panels, which crucially require little to no maintenance.
Located in Dollar, Clackmannanshire, the new development was designed by Denholm Partnership Architects, who were approached by the present owners to provide an attractive contemporary property with clean lines. The architectural practice worked closely with the structural engineer and main contractor during the initial design phase to ensure they could fulfill this brief while utilising an existing substructure that was present onsite.
When it came to specifying a rainwater system for the property, Marley Alutec's Aligator Boxer gutters with 76mm Flushfit downpipes in RAL 7016 Anthracite Grey were selected. These products provided the modern aesthetic in keeping with the property. Plus, due to their makeup of marine-grade aluminium they would also be a maintenance-free solution.
Bob Gunn, Senior Architectural Technician at Denholm Partnership Architects commented: "Specifying aluminium guttering has become a standard process on most of our projects. While we have used other manufacturers, Marley Alutec is often our first choice due to the durability and flexibility of its product range."
The project's main contractor, Ian Brydie of Brydie Construction and Masonry also suggested that Marley Alutec's Evoke fascia sheet panels, in Anthracite Grey, would be ideal for creating neat, clean lines between the different clad, glazed and rendered elements of the façade, adding another element to the design.
Ian, who worked closely with Alutec's Area Sales Manager for Scotland in the run up to the installation, commented: "Marley Alutec's Evoke panelling is a high-quality, thick aluminium system that is easy to cut to size onsite, form and install. My local Marley Alutec representative was very helpful and allowed me to trial the v-groove tool on some scrap material so that I could see how straightforward it was to groove and form the panels to 90° myself."
By cutting and forming the Evoke panels onsite, Ian was able to speed up the installation process as he could form sections of the material as and when required and did not have to wait for pre-formed materials to be delivered. With the guttering and downpipes also quick and easy to install, in a similar manner to PVC systems, it did not take Ian long to finish the installation.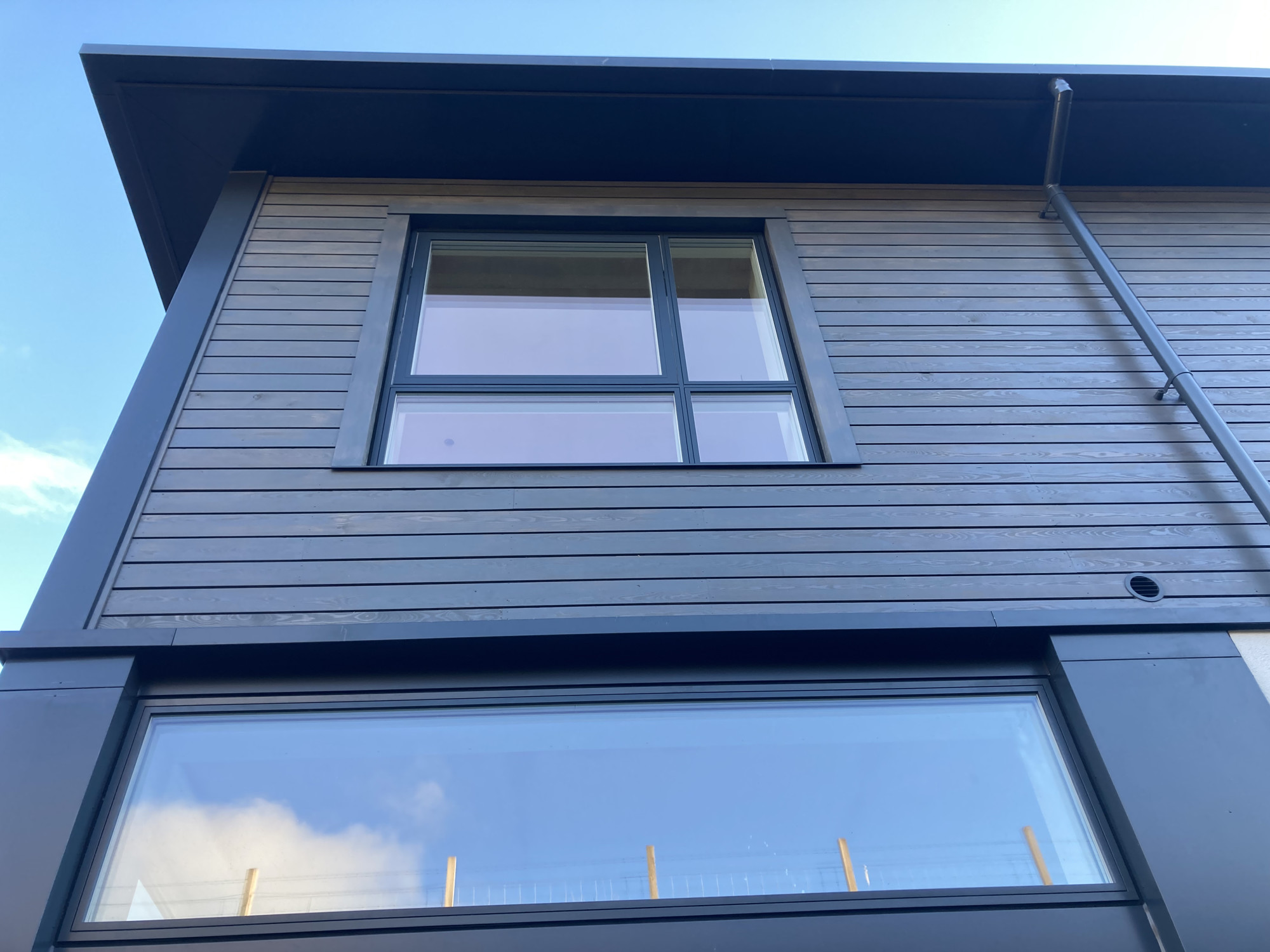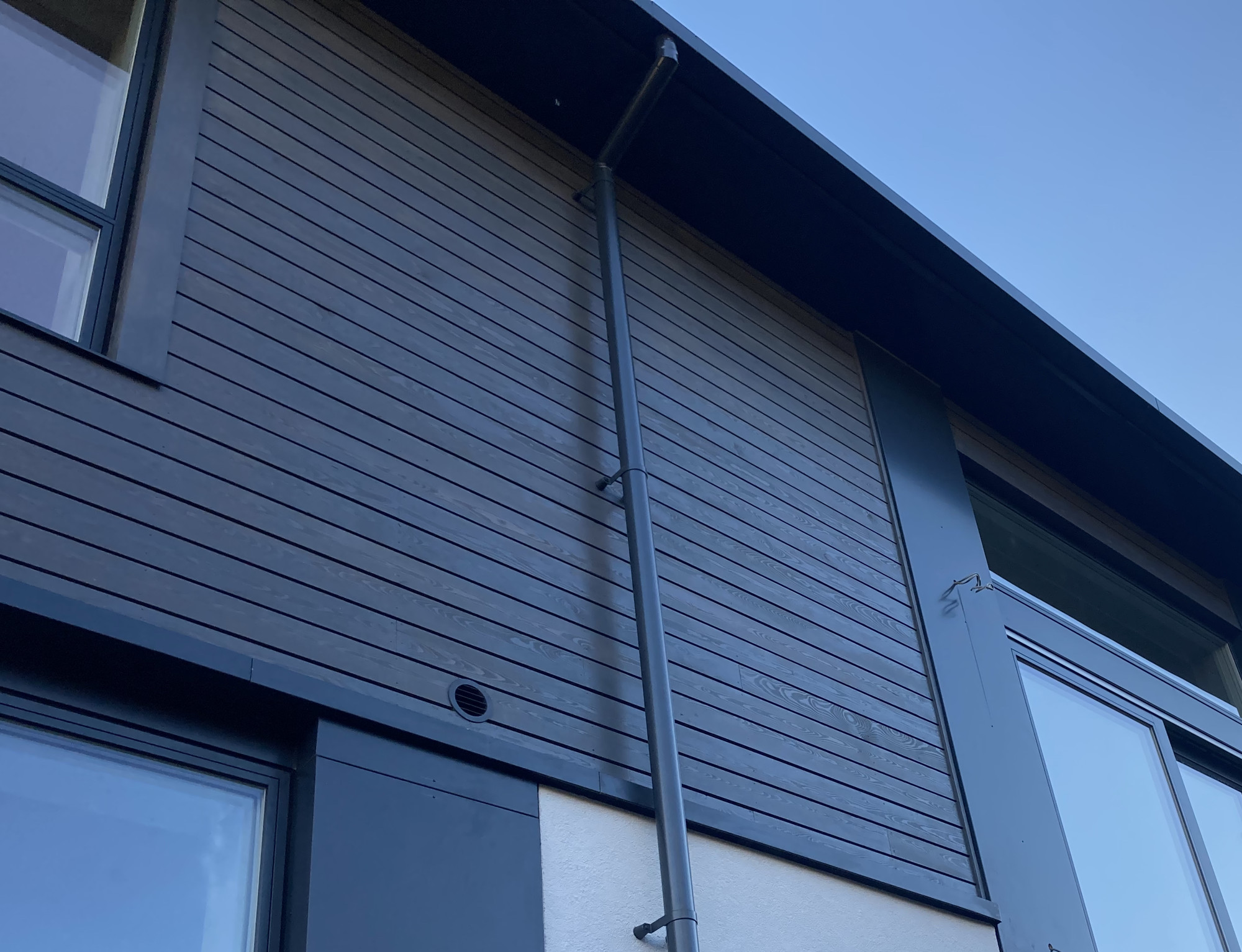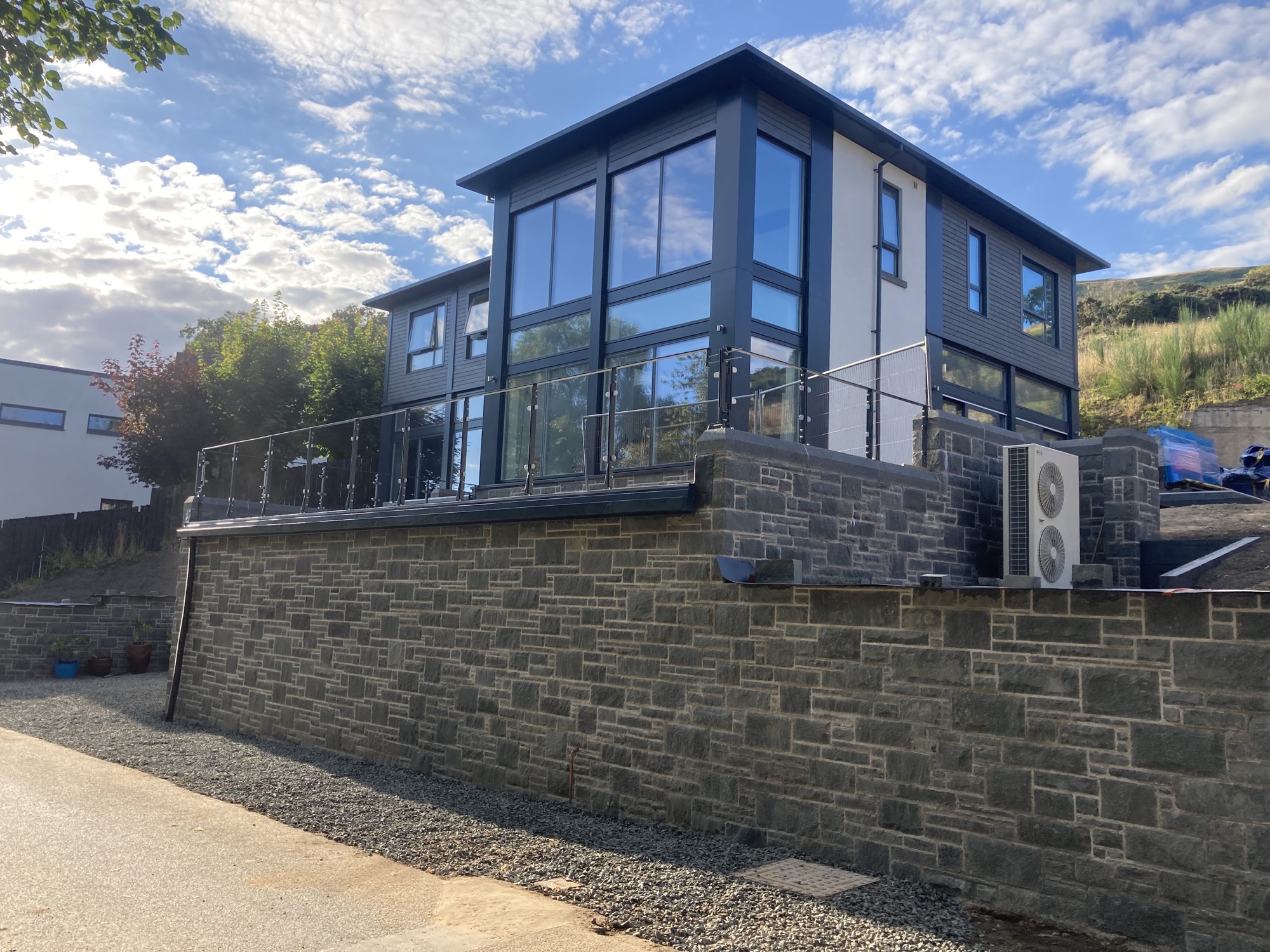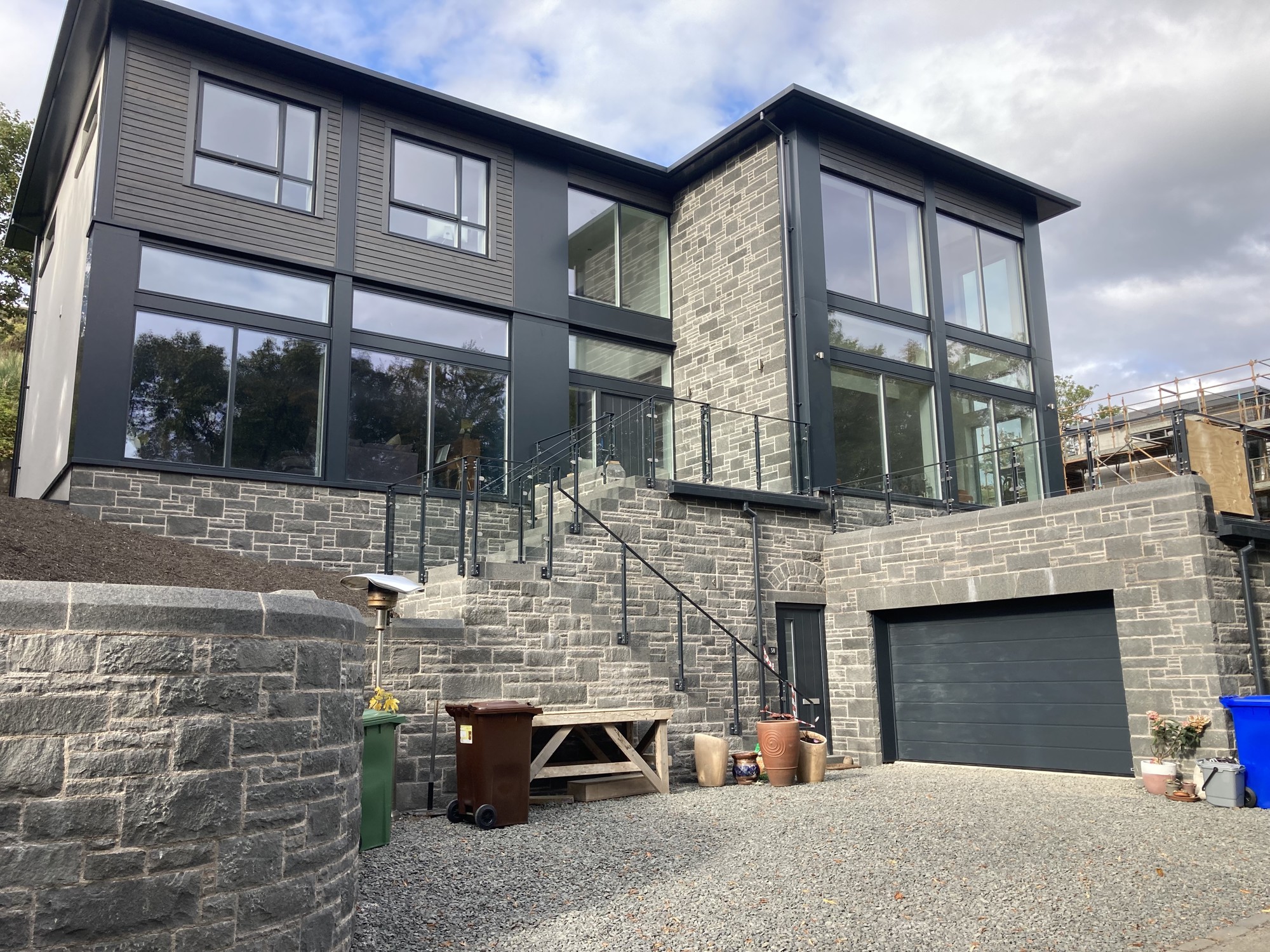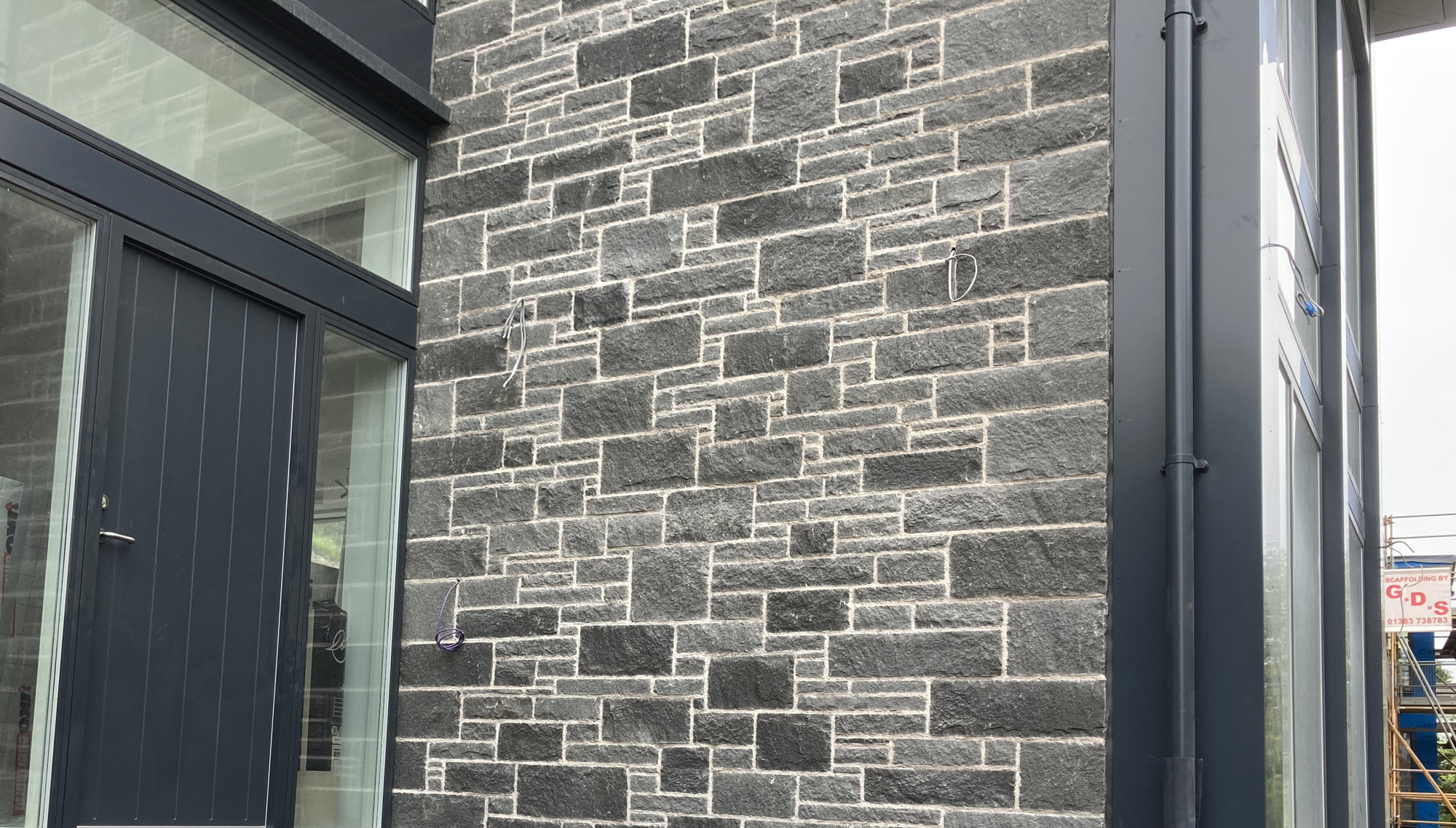 We offer technical advice and support from initial design to installation, to discuss your project call 01234 321996 or email projects@marleyalutec.co.uk