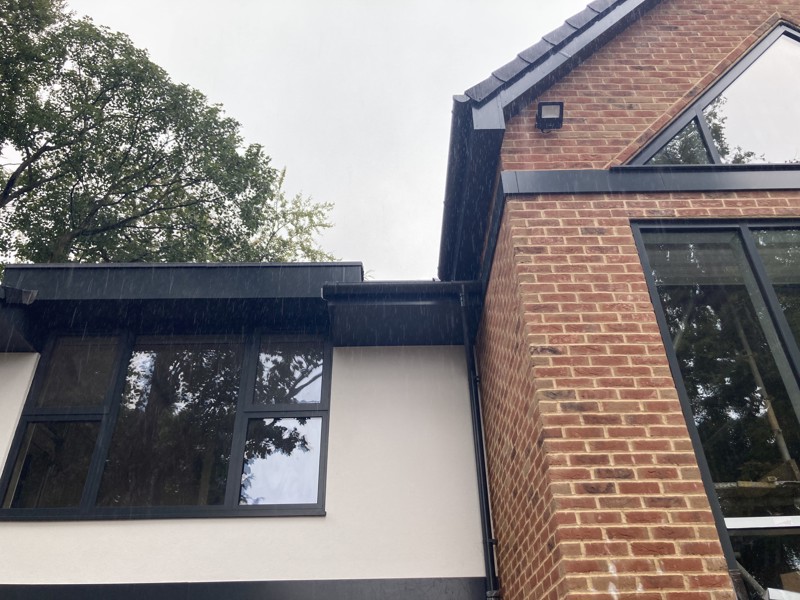 Wickstead Developments, Liverpool
Dan and the team at Wickstead Developments are almost done here in Liverpool, in the rain. The images show how RAL Architects designed our Aluminium fascia to emerge from the eaves to create a striking feature band.
The Evoke aluminium fascia and soffit range delivers stunning visual impact and value for money with its 50 year functional life expectancy. The range incorporates a number of different aesthetic options, with jointing either by H-Section Joint Trims or bespoke shadow gap and mechanical fixing and mechanical bonding.
We offer technical advice and support from initial design to installation, to discuss your project call 01234 321996 or email projects@marleyalutec.co.uk