When it comes to designing a rainwater system, it is important to bear in mind the relevant standards relating to gutters and rainwater drainage, as well as best practice guidelines. Here, we summarise everything we think you need to know in order to make informed decisions.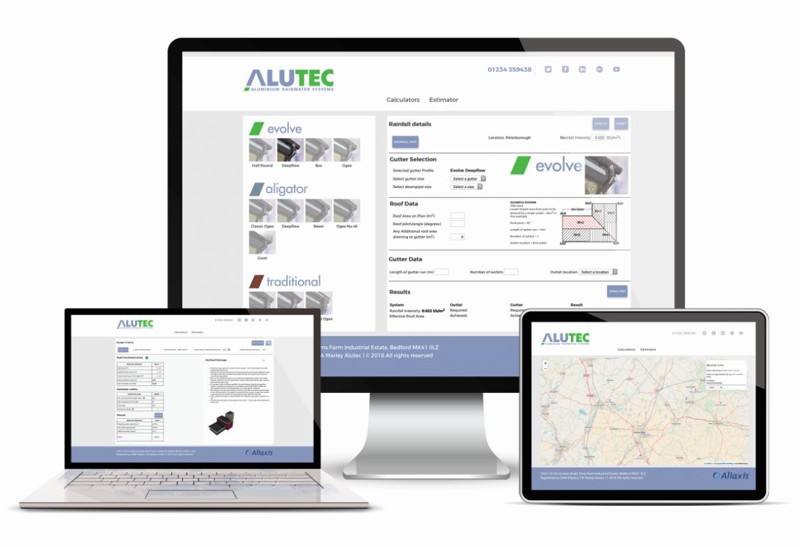 BS EN 12056-3: Rainwater Drainage Design
BS EN 12056-3 is particularly important as it's the approved method for calculating guttering and downpipe sizes. The standard lists rainfall intensity, effective roof area, gutter capacity, and outlet capacity as key considerations.
Specifically, it suggests that the sourcing of local rainfall intensity information is crucial for selecting the correct rainwater outlets and guttering. This figure is then multiplied by the total area of the roof in question to provide the total run off that must be accommodated by the rainwater system.
To help architects and contractors fully comply with BS EN 12056-3, we have produced two online calculators which provide step-by-step guidance to fast and simple roof drainage design. When complete, a full set of calculations are produced that confirms product suitability.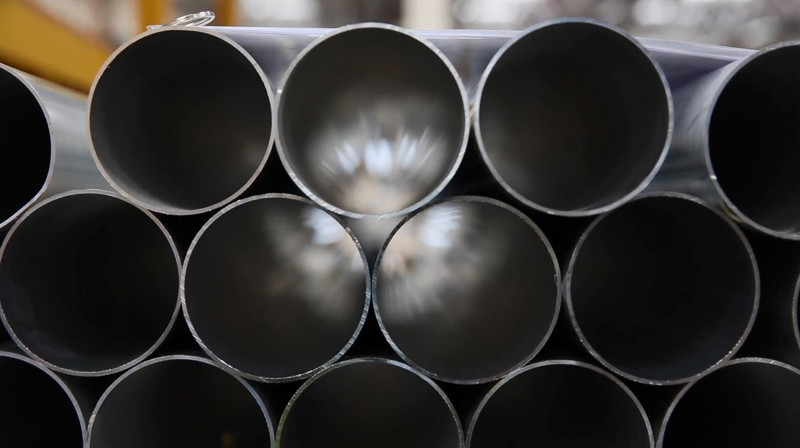 BS 9101:2017: Steel and Aluminium rainwater systems
BS 9101:2017 is the regulation for the design and manufacture of metal gutters for a range of building types, particularly for commercial and domestic buildings.
This standard covers materials, tolerances, mechanical properties, surface conditions, coatings, jointing methods and fixings for rainwater systems. It also informs architects and contractors of the available specification options and provides robust criteria that a gutter must meet to be classed as functional.
The standard covers most metal gutters with some exceptions and is more comprehensive and detailed to meet specific metal sheet and extruded gutter requirements. It also emphasises the design strength of the metal gutter, which is determined by loading capabilities in the form of water loading, wind uplift, and snow loads.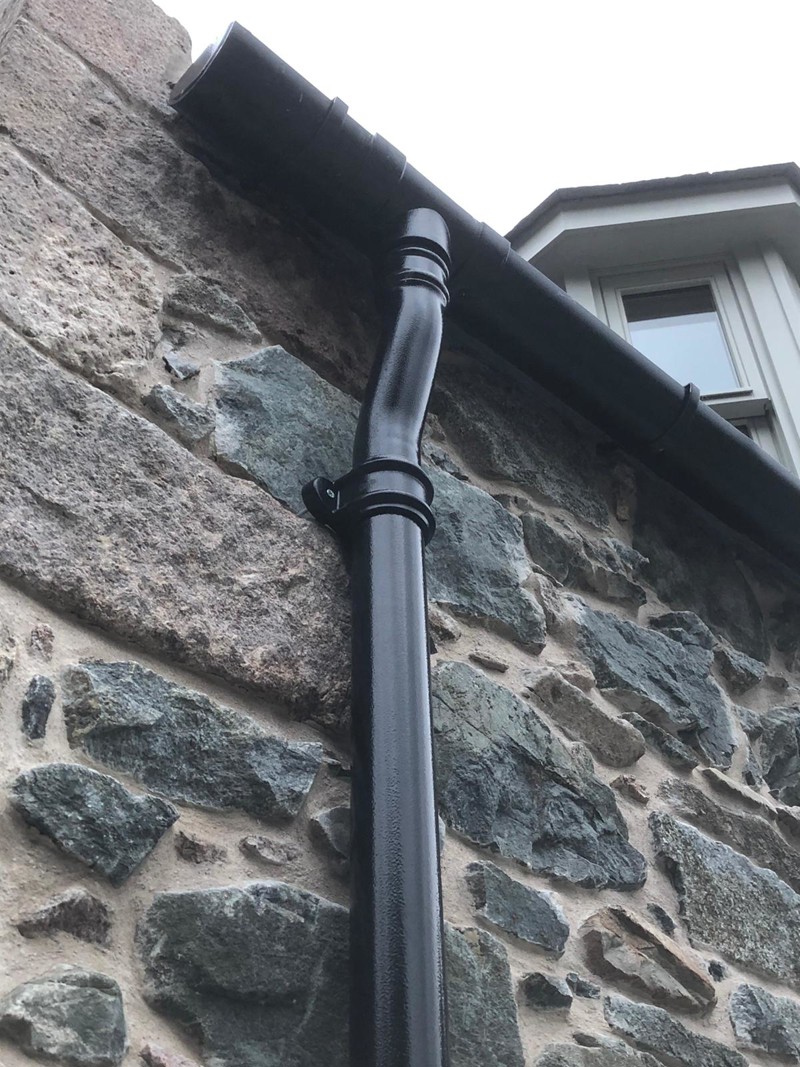 BS 8530:2010: Traditional-style aluminium rainwater systems
BS 8530:2010 covers UK styles of traditional cast and extruded aluminium gutters and fittings together with extruded aluminium rainwater pipes with cast aluminium sockets and fittings. As such, it represents all Traditional-Style Half Round, Beaded Half Round, Victorian Ogee and Moulded Ogee rainwater systems made from aluminium, providing an authentic replacement for traditional cast iron systems on heritage buildings.
Marley Alutec's Traditional range products are available in a choice of designs, such as Half Round, Moulded and Victorian Ogee and also a range of colours including Heritage black, which mimics the textured appearance of traditional cast iron.
Building Regulation 7 amendments
When choosing a guttering system, there is a relatively short list of materials that can be used to ensure compliance with fire safety requirements, like the recent amendments to Building Regulation 7. Aluminium is an ideal material as it's classified as non-combustible and has the added advantages of durability and longevity with a functional lifespan of 50+ years.
Additional best practice recommendations
Ease of installation should be a key factor. Drainage products that can be easily adapted to different installation scenarios can help minimise delays.
Durability is also important. We would recommend the use of quality systems manufactured from specifically marine grade aluminium. This material does not corrode due to a naturally occurring protective oxide coating, meaning that any surface scratches will seal quickly. During installation of a gutter system, secure connections between each component is crucial and long-term durability can be achieved if non-corrosive fixing components are used. Selecting a product that features an architectural grade polyester powder coat (PPC) paint finish will also ensure a long-lasting gloss level and fade-resistant colour. 
Finally, sustainability has to be factored into any specification. A significant benefit of aluminium is that it can be recycled. Approximately 85% of the material is recycled from building sites and in total, 30 million tonnes of aluminium are recycled every year; saving 90 million tonnes of CO2 from being released into the atmosphere annually.
If you need specification support for an upcoming project or would like further information about the Marley Alutec product range, please contact one of our technical services team on 01234 344108.