Here, Kevin Wallis, Head of Sales at Marley Alutec looks at some of the key factors to consider when specifying a rainwater drainage and eaves system to ensure it will perform as intended for the long-term.
Eaves play a major role in protecting a building's foundations, protruding beyond the structure to keep rainwater off the walls and preventing water ingress. As such, it is crucial that a well-designed eaves system is specified for a project, ideally by liaising in advance with a trusted rainwater systems manufacturer to ensure it functions as intended. However, eaves systems are often neglected at the initial design stage, which can lead to serious issues if the system eventually specified performs poorly.
In particular, it is crucial that the eaves solution has the required functionality, rather than simply complementing the property's aesthetic. Traditionally, there have been three common material choices: PVC, cast iron and aluminium. However, in recent times, we have seen an uptake in aluminium from the construction industry primarily due to its performance benefits and sustainability credentials. Let's take a closer look at why.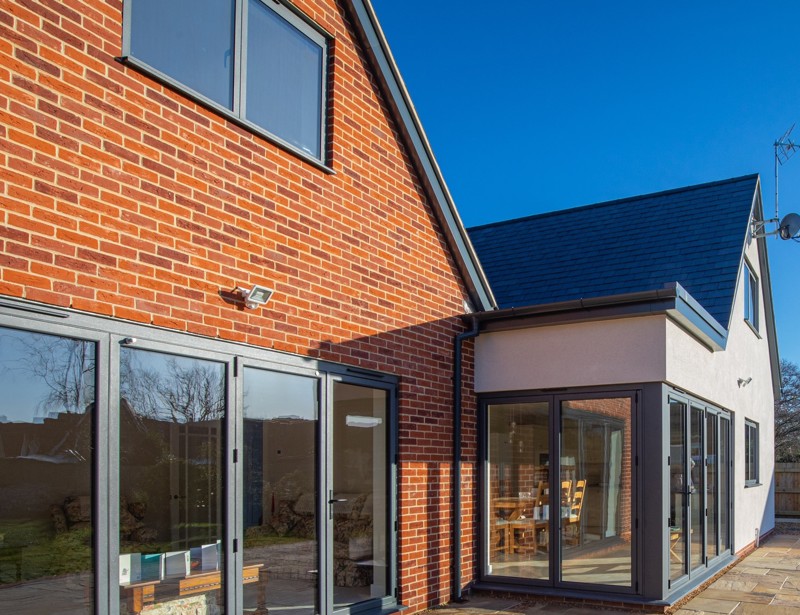 Durability
Designed to be left for long periods after installation, the durability of eaves systems is a vital factor. Yet, the level of durability varies widely depending on the selected material. For example, PVC gutters have an approximate 20-year life expectancy, meaning they will need to be replaced at least once during a property's lifetime. Cast iron will last longer than PVC, however these solutions will require repainting every ten years to help prevent degradation.
These limitations have led to high quality aluminium rainwater systems emerging as a popular alternative that can perform on both fronts. Not only do they provide a functional life expectancy of 50 years or more, there is no maintenance requirement aside from periodic cleaning, giving specifiers peace of mind that the system will stand the test of time.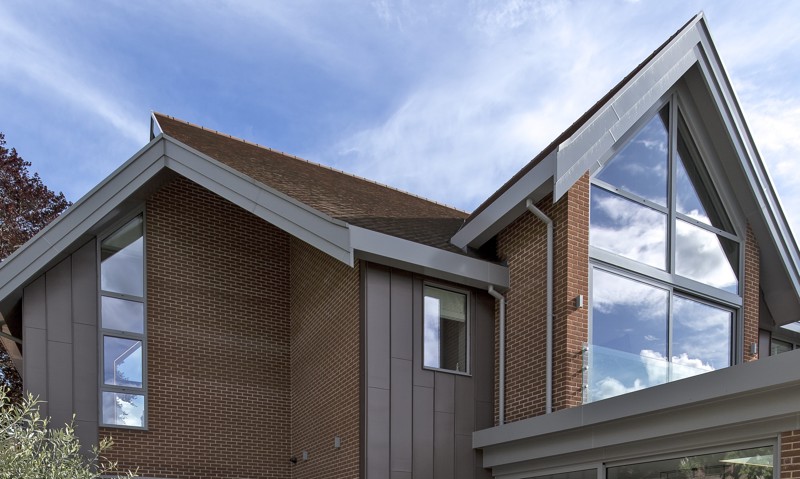 Sustainability
As the construction industry continues its drive towards sustainability, specifiers should consider the credentials of the materials they are selecting. When it comes to sustainability, aluminium is superior when compared to PVC. This is due to the fact that, although non-toxic in its finished form, the PVC manufacturing process requires the use of hazardous chemicals such as chlorine and ethylene, while it also produces large amounts of dioxins.
Conversely, aluminium is formed from smelting bauxite, an abundant raw material in the Earth's crust, with an estimated 60% of all aluminium produced by hydroelectric power. The mining process also has a minimal environmental impact as 97% of all bauxite mines are returned to their natural condition after mining has concluded. Aluminium is also infinitely recyclable, with 75% of all aluminium produced since 1888 is still in use today.
Further specification considerations
In addition to the performance and sustainability credentials of the specified material, it is important that the right products are chosen for the individual project. No matter what material is selected, eaves solutions must meet full drainage requirements to combat blockages and allow the system to function as intended. However, the flow rate can vary significantly, depending on factors such as the gutter profile, outlet size and number of downpipes.
To simplify the process, some leading manufacturers, such as Marley Alutec, have designed online roof drainage calculators. These tools provide fast and simple to use designs while ensuring compliance with BS EN12056-3 rainwater drainage design standards.
Specifiers should also consider the impact of combining materials. For example, if a marine grade aluminium eaves system is installed on a timber fascia, the guttering would outlast the material it is installed on. This would mean that any maintenance or replacement of the fascia would also require the still functional gutter to be removed and reinstalled. However, by selecting a uniform material that does not require regular maintenance, such as composite fascia or marine grade aluminium, this risk can be removed.
Finally, while the eaves systems should ultimately provide functionality above all else, it is advisable to specify solutions from suppliers that offer a wealth of design and colour choice as well as technical support. Marley Alutec is a leading manufacturer of marine grade aluminium rainwater and eaves systems, with a wide range of profiles and colours to choose from.
For any assistance with your projects, please email us at projects@marleyalutec.co.uk or call 01234 359438.