As Christmas Day edges ever closer, colleagues at Alutec (part of Aliaxis UK) shared the festive spirit and took part in an initiative to donate presents to children in the immediate community who are unlikely to have one to open on the big day.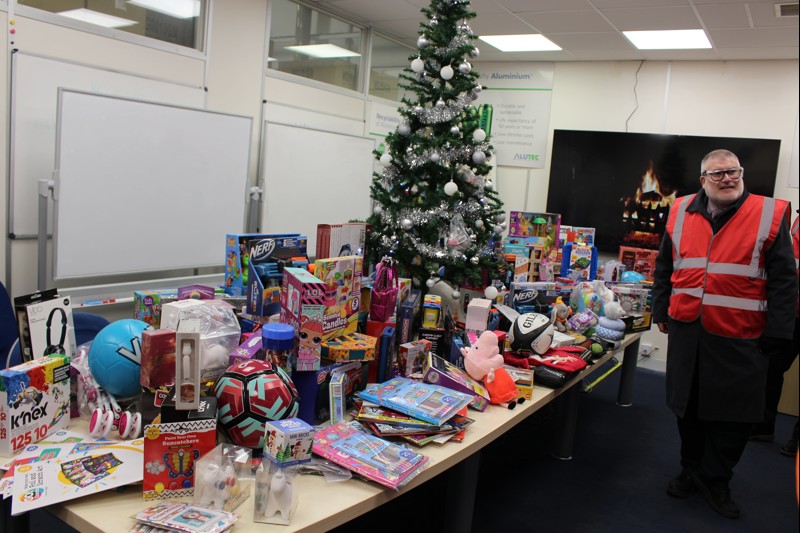 In its second year, Aliaxis UK's Help a child this Christmas brings endless joy to the lives of vulnerable children across the UK.
Our team reached out to Bedford Borough Council to understand how colleagues can support something right on our doorstep.
Our colleague's response was amazing - they donated a massive 165 toys, games and winter warmers to underprivileged children in the local community.  
On 15th December, the team welcomed the Mayor of Bedford, Dave Hodgson, and Councilor Christine McHugh to the site, along with Ryan Harris and Mick Reynolds from the Harpur Centre, Bedford, who collected the presents for distribution. Mayor Hodgson expressed his deepest gratitude and commented that it was the biggest donation ever from a single Bedford based company.