When installing a rainwater system, clearly the quality of the product selected will have a significant impact on the need to refurbish or even replace failed systems. Brian Bell, Head of Technical Services at Marley Alutec, looks at why marine grade aluminium offers the best option in terms of performance and aesthetic – in order to have a positive impact on the final, and lasting results of the project.
In an ideal world, all rainwater systems would be 'fit and forget' solutions that would never need refurbishment or replacement during their lifecycle. However, such is the breadth of product quality on the market that this, unfortunately, isn't always the case. This is why installers should focus on rainwater systems that meet very specific performance criteria, in order to deliver long life expectancies and minimal maintenance costs.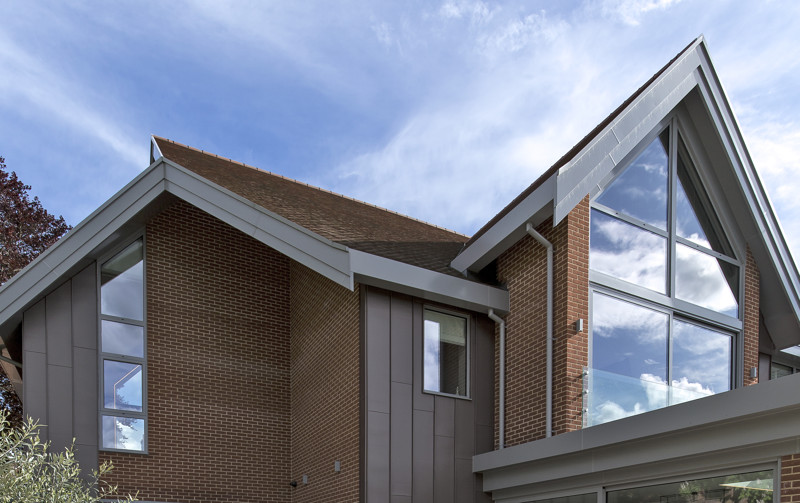 Time for a change
In the search for high quality rainwater systems, installers should focus on solutions that are lightweight and easy to fit. However, it is absolutely crucial that products can still provide the necessary durability, without becoming brittle, or cracking. Only then can systems endure. It's not just quality of performance – but also aesthetic that matters. As such, it's essential to find systems that offer good colour stability and that won't fade over their lifespan.
Traditional materials, such as cast iron are able to offer long lifespans, but they are maintenance intensive. In fact, such systems require regular inspection and repainting using corrosive resistant primers to prevent rust and corrosion. Similarly, cast iron systems are very heavy and often require multiple installers and specialist tools to fit correctly. Instead, the industry should look to modern solutions to address these challenges.
A Better Choice
Fortunately, high-quality aluminium rainwater systems are able to deliver across all fronts. For one, these systems offer a 50+ year functional life-expectancy and are very easy to fit. Better still, over the course of that lifespan, high-quality aluminium rainwater systems require virtually no maintenance. This is because aluminium naturally generates a protective oxide coating, which means that if the surface is ever damaged, the material will oxidise again to protect itself.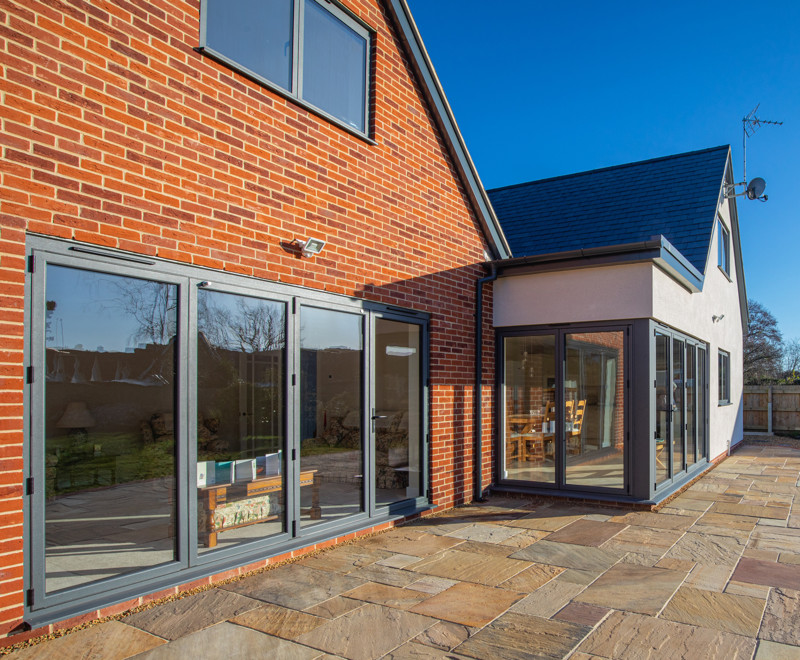 Assessing Quality
Much like the broader rainwater systems market, those specifying and installing aluminium solutions must be aware of varying levels of product quality. Certain aluminium systems contain high levels of impurities and will not deliver the same results as those from reputable suppliers. To this end, it's important for those involved in the process to be able to identify what represents a high-quality solution.
Marine-grade aluminium represents the gold standard in this field. Durable and corrosion-resistant, the material is ideal for external applications, such as guttering. What's more, marine-grade aluminium benefits from a very high strength to weight ratio, which makes it durable, as well as easy to handle on-site. As a result, solutions manufactured from the material can be fitted and adapted with only standard carpentry tools needed, which makes on-site alterations far easier.
High-quality aluminium rainwater systems also excel in terms of aesthetic appeal and longevity; and can be supplied in a wide range of colours and styles. In particular, polyester powder coatings can be added to enhance the colour stability of aluminium systems, leaving users with low maintenance and attractive finishes. At Marley Alutec we are also able to use this approach to accurately replicate the aesthetic of traditional cast iron gutters and downpipes.
The Right Supplier
With varying levels of quality on the market, it's paramount that roofing professionals only invest in reputable suppliers, who can deliver in terms of both product quality and technical support. Many of our products offer a functional life expectancy of 50 years or more, with minimal maintenance needed over that period. Additionally, we're able to offer technical support to assist those working with our systems. From conducting site visits, to helping with water run-off calculations, our team is able to offer considerable added value.
With this assistance, those in the trade can ensure they're only ever installing long-lasting rainwater systems, which continue to look great and perform over their life-cycle - the true essence of a 'fit and forget' solution.
We offer technical advice and support from initial design to installation, to discuss your project call 01234 321996 or email projects@marleyalutec.co.uk